Save the Date: DBFZ annual conference from 21.-23. June 2022!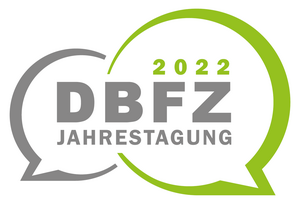 Background
Everyone is talking about the European Green Deal. But how can it become reality? What exciting ideas can practitioners build on to create sustainable innovations? And how can politics support this? The DBFZ Annual Conference 2022 offers you the opportunity to explore these questions and help shape the answers. Come to Leipzig to exchange ideas with experts from your field and others, perhaps new ones, to present your ideas and find partners for your next project.
We look forward to seeing you [and walking together towards the best possible green deal]!
Stay informed about this event website and the company's presence on Twitter and LinkedIn #DBFZ2022.
Target group
Meet and network with relevant bioenergy players at our annual conference:
Researchers on bioenergy and bioeconomy
Decision makers from the agricultural, energy and environmental sectors
Experts from regional and supra-regional companies, associations and clubs of the Energy sector
Event language
The event is bilingual - German and English with simultaneous translation.The lectures and poster presentations will be translated simultaneously into German and English.