12./13. September 2017, Leipzig | HTP-Fachforum 2017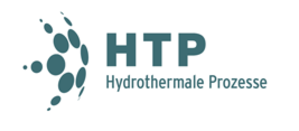 Am 12. und 13. September 2017 findet das HTP-Fachforum "Hydrothermale Prozesse zur stofflichen und energetischen Wertschöpfung" in der alten Essig-Manufactur Leipzig statt. Im Mittelpunkt des Fachforums steht die ganze Bandbreite der hydrothermalen Prozesse zur Herstellung fester, flüssiger und gasförmiger Energie- und Kohlenstoffträger, Erzeugung von Grund- und Feinchemikalien, sowie politische Rahmenbedingungen, Mess- und Regelungstechnik als auch die ökonomische und ökologische Bewertung hydrothermaler Prozesse.
On the 12th and 13th September the event "HTP-Fachforum – "Technologies for value creation through use of raw materials and as an energy source" takes place at the event location "Alte-Essigmanufactur" in Leipzig. The focus of the forum lies on the entire range of hydrothermal processes for the production of solid, liquid and gaseous energy- and carbon carriers, the production of basic and fine chemicals, furthermore political framework conditions, measurement and control technology as well as the economic and ecological valuation of hydrothermal processes.
Hintergrund
Hydrothermale Prozesse (HTP) wandeln wasserreiche, biogene Reststoffe in flüssige, feste oder gasförmige Kohlenstoffträger um. Ihre weiterveredelten Produkte weisen ein weites Anwendungspotenzial auf. Für eine bio-basierte Wirtschaft können hydrothermale Prozesse eine Schlüsseltechnologie bilden.
Background
Hydrothermal processes (HTP) convert wet, biogenic waste materials into liquid, solid, or gaseous forms of carbon carriers. Further refined products indicate many potential applications. In the formation of a bio-based economy, hydrothermal processes are a key technology.
Zielgruppe
Institutionen und Entscheidungsträger aus der Wissenschaft und Forschung sowie Beteiligte aus der Agrar-, Energie- und Umweltpolitik
Fachleute aus regional und überregional ansässigen Unternehmen, Verbände und Vereine der Energiebranche
Vertreter aus der Industrie und Wirtschaft, kommunale und staatliche Einrichtungen sowie Wissenschaftler von universitären und außeruniversitären Einrichtungen
Target group of the event
Institutions and decision-makers from science and research as well as participants of agricultural, energy and environmental policy
Experts from regional and interregional companies, unions and associations of the energy sector
Representantatives from industry and economy, municipal and public institutions as well as scientists from university and non-university
Tagungsinhalte
Plenum
Moderation: Romann Glowacki, DBFZ

Session 1 "Internationales"
Moderation: Prof. Dr. Nicolaus Dahmen, Karlsruher Institut für Technologie (KIT)

Session 2 "Wissenschaft"
Moderation: Gerd Unkelbach, Fraunhofer Zentrum für Chemisch-Biotechnologische Prozesse CBP

Session 3 "Wirtschaft"
Moderation: Prof. Dr. mont. Michael Nelles, DBFZ
Conference content
Plenum
Presentation of the discussion: Roman Glowacki, DBFZ
Session 1 "International"
Presentation of the discussion: Prof. Dr. Nicolaus Dahmen, Karlsruher Institut für Technologie (KIT)

Session 2 "Science"
Presentation of the discussion: Gerd Unkelbach, Fraunhofer Zentrum für Chemisch-Biotechnologische Prozesse CBP
Session 3 "Economy"
Presentation of the discussion Prof. Dr. mont. Michael Nelles, DBFZ