4th Forum on Hydrothermal Processes "Technologies generating material and energetic added value" | September 19th/20th, 2018 in Leipzig (Germany)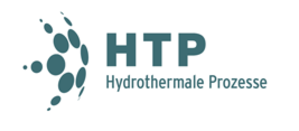 On 19th and 20th September 2018, the DBFZ will host the 4th Forum on Hydrothermal Processes taking place contemporaneous with the DBFZ Annual Conference. The forum will focus on the entire value-added chain of hydrothermal conversion starting with the raw materials, through the processes and their technological implementation, to the products and the associated general and boundary conditions.
Topic Areas
Hydrothermal processes for the production of solid, liquid and gaseous energy and carbon carriers
Behaviour of materials under hydrothermal conditions, materials and equipment for the HTP (incl. questions on measurement and control technology, material and corrosion in HTP-plants)
Hydrothermal processes for sewage sludge utilisation and nutrient recycling
Hydrothermal production of bulk and fine chemicals
Hydrothermal processes for the provion of functional materials and in production processes
International trends and results
Economic, ecological and socio-economic assessment of hydrothermal processes
Biomass conversion in alternative polar reaction media, e.g. polar organic solvents, ionic liquids and molten salts.
The event will be bilingual - German and English with simultaneous translation.
Currently the submissions of our Call for Abstracts & Posters are being evaluated and the program created. We will inform you shortly about the program.
We look forward to your participation!
Audience

Institutions and decision-makers from the field of science and research as well as those involved in agricultural, energy and environmental policy
Specialists from regional and supraregional companies and associations as well as from the energy sector
Representatives from industry and commerce, municipal and state institutions, as well as scientists from universities and non-university institutions.